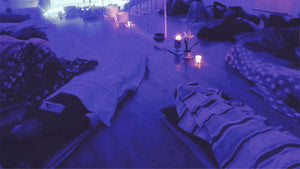 Sound Bliss Sound Healing Experiences
Join Sukhmani and special guest sound healers for a guided meditation and sound healing experience like no other! We offer monthly experiences in Hermosa Beach, Dana Point, San Clemente and Redondo Beach.
Pamper yourself in meditation and sonic vibrations!
Your Sound Bliss evening includes:
Energy meditation designed to help us gently cleanse the body and mind of clutter, ground energies, and reconnect us with our peaceful state of being through breath and conscious visualization
Music and sonic bliss provided by critically-acclaimed, SUKHA, and amazing guest sound healers!
30-40 minutes deep relaxation with multiple-gongs, singing bowls, and other eclectic sound healing instruments.
Email for more information nicole@hummingbirdyoga.org
Click here to Sound Healing site
Auric Clearing Master Healer
Energy Clearing is a fast and profound way to create change and shifts in your life, and it's something you really can learn to do for yourself and for others.
The past is stored in your energy field and continues to affect you. However, it can be energetically cleared so that it no longer has an underlying influence on you.
When you becoming a master energy clearer you will receive the tools and techniques to create your own clearing transformation.
You will be getting the clearing as you go through the course as well. (You will be clear by the time you complete the training)
Imagine, a lifetime "issue" that was really an energetic blockage cleared out in minutes. This is the key to transformation and removing limitations.
Click here to learn more and sign up
Why ApanaMama?
Apana अपना is the great cleanser of the system releasing negativity and toxins. My products and solutions are here for you to feel grounded, happy and loved. You are an amazing person, let go of the past negative influences forgive yourself and be the happiest you can!
Lynn has completed 120 Yoga Alliance credits in Kundalini yoga and a Reiki Shoden level 1 and 2 for Natural Healing.